The importance of supporting early sleep development is reflected in the National quality Standards for Early Childhood Education and Care. In 2017, requirements were introduced for ECEC settings to have policies and procedures in place for rest and sleep.
In 2019 - 2020 Safe Sleep Space carried out a survey in the ECEC sector. The full report can be viewed here
Below is a snapshot of our key findings alongside other research across the sector, revealing some startling findings and vast areas for improvement.
Sleep Smart Online Training assists ECEC services to address many of these issues to ensure safe sleep and settling are achieved.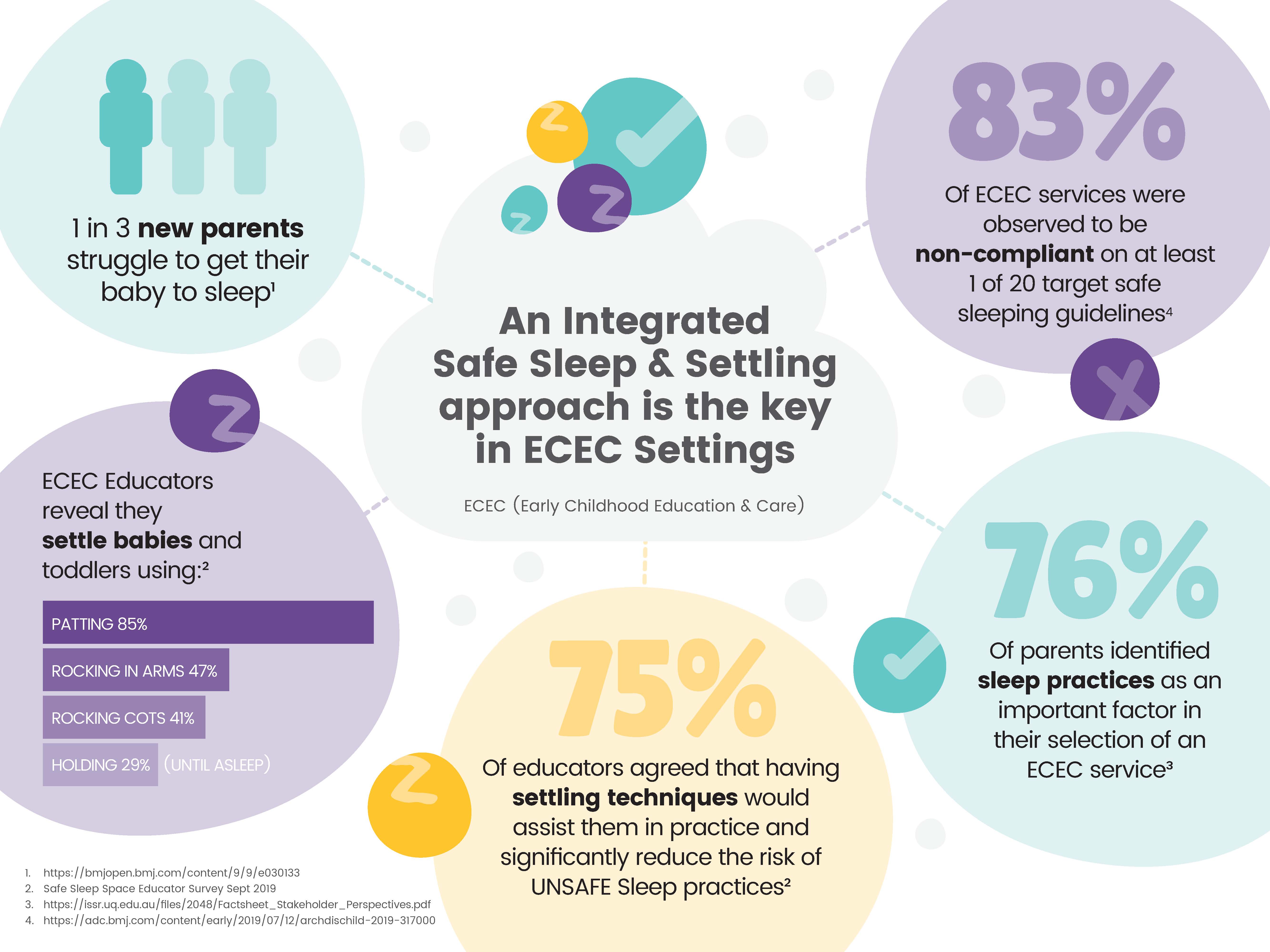 The Sleep Smart online guide has been developed in response to these policies, procedures and standards. At the heart of the training is the most scientifically informed knowledge and best practice.
If you would like to know more, please email [email protected]ce.com.au